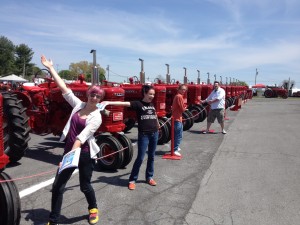 Tusculum College's Museum Studies Program is one of the few undergraduate degree programs of its kind in the nation. The program provides both academic and hands-on training in preparation for museum work, the broader field of public history, or further graduate studies.
Students work closely with program faculty and the museum professionals at Tusculum's two campus museums. The Doak House Museum, ca. 1830, was the home of Tusculum College founder Rev. Samuel Witherspoon Doak. The President Andrew Johnson Museum and Library, located in the 1841 "Old College" building, houses the College's original library, which consists of books dating from the fifteenth century.
Choose two of the following
Hist 101 The West and The World I
Hist 102 The West and The World II
Hist 201 U.S. History Survey I
Hist 202 U.S. History Survey II
-and-
Hist Elective:300 Level
-and-
Muse 101 Introduction to Museum Studies *
Muse 201 Curatorial and Collection Management *
Muse 205 American Material Culture *
Muse 308 Museum Research (2hours)*
Muse 310 Development of Exhibits*
Muse 340 Interpretation and Museum Education*
Muse 401 Seminar on Non-Profit Management
Muse 402 Museum Internship
-and-
Choose two of the following:
Muse 202 Architecture and Historic Preservation
Muse 322 Digital History **
Muse 324 Museum Agricultural History, American Rural Life and Open-Air Museums
Muse 326 Public History **
* Required courses for  a Minor in Museum Studies.
**Required electives for Public History Concentration
Public History Concentration
Public historians facilitate engagement between the public and the past. They work in museums, historic sites, historic preservation offices, academia, archives, and in the media. The Public History Concentration at Tusculum College combines rigorous instruction in historical research with training in one of two applied technology-based mediums. Students may opt for career-oriented training in either web-based digital history or documentary film making. The Public History student will leave Tusculum with a valuable set of tools that prepares them for both professional work in the field and advanced graduate studies.
Students will complete the course-work for the Public History Concentration as part of a major in either History or Museum Studies.
Museum Studies Majors
Muse 322 Digital History*
Muse 326 Public History*
History 375 Historiography
Hist 402 Historical Methods and Research (2 hours)
Plus two history courses at the 300 or 400 level in addition to Museum Studies major requirements.
History Majors
Muse 322 Digital History
Muse 326 Public History
-and-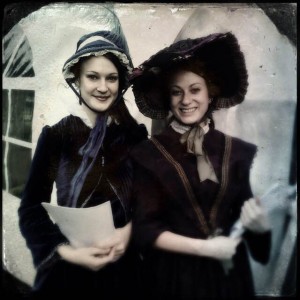 Choose one of the following tracks:
Track I: Web-Based Digital History
Visa 111 Basic Design
Visa 217 Graphic Design I
Cics 375 Web Design
Track II: Documentary and Digital Media
Digm 121 Introduction to Digital Media
Visa 222 Basic Digital Photography
Digm 235 Documentary Filming and Editing