Courses in the Museum Studies program are taught by Tusculum College faculty and visiting professionals in the field.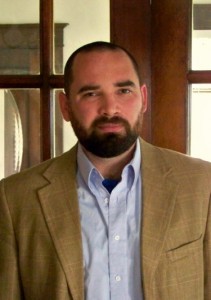 Assistant Professor of Public History and Museum Studies
Ph.D., Agricultural History and Rural Studies, Iowa State University
M.A., Historical Administration, Eastern Illinois University
B.A., History, North Central College
Came to Tusculum: 2011
Email: pnoll@tusculum.edu
Extension: 5348
Address: Box 5015, Tusculum College, Greeneville, TN 37743
Biography: Read Peter Noll's Biography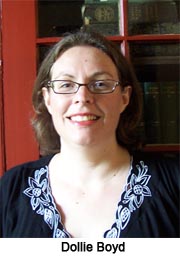 Mrs. Dollie Boyd
Interim Director of the Department of Museum Program and Studies
Email: dboyd@tusculum.edu
Extension: 5251
Address: Box 5026, 60 Shiloh Road, Greeneville, TN 37743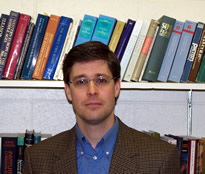 Dr. Joel Van Amberg
Assistant Professor of History
Ph.D., History, University of Arizona, 2004
M.A., Church History,
Gordon-Conwell Theological Seminary, 1996
A.B., Religious Studies, Bowdoin College (summa cum laude), 1994
Came to Tusculum: 2005
Email: jvanamberg@tusculum.edu
Extension: Ext. 5355
Address: Box 5080, Tusculum College, Greeneville, TN 37743
Biography: Read Joel Van Amberg's Biography.